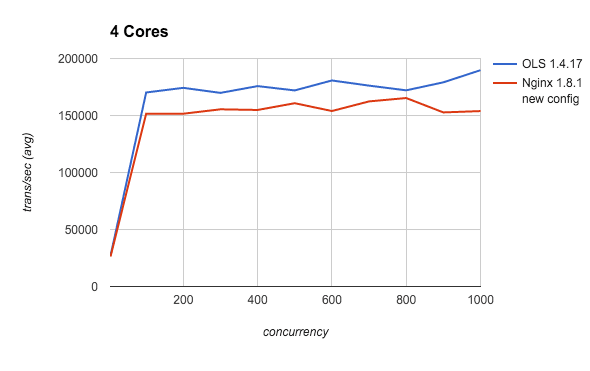 Last month, we reported that we improved OpenLiteSpeed's performance by fixing a bug we discovered thanks to a benchmark posted by Jarrod from rootusers.com.
Since then, an Nginx developer suggested some configuration tuning to make the Nginx results better. We found that some of those configurations are not likely to be used in a production environment. Notably:
sendfile was turned off
etag header was turned off
Our internal evaluation confirmed that Nginx was indeed faster with its benchmark-tuned configuration. That said, should these kinds of configurations be used in a production server?