LiteSpeed vs. Apache Presentation at cPanel Conference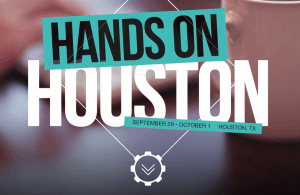 LiteSpeed Technologies is very proud to sponsor cPanel Conference 2014. We're also glad to announce that there will be a presentation comparing LSWS and Apache as well as a hands-on lab (with a drawing for a free license) the next day.
The Presentation
On Tuesday, September 30 at 4PM, Tristan Wallace, cPanel Technical Analyst III, will be presenting "Apache and LiteSpeed Performance Comparison." She pit LiteSpeed Web Server and Apache head-to-head serving WordPress sites and measured not only page load times, but also RAM consumption and server load. Serving WordPress fast is about PHP performance, so the benchmarks cover different PHP setups for both LSWS and Apache. This will be the first benchmark in recent memory that compares Apache and LSWS resource usage.
The cPanel Lab
The next day, Wednesday, October 1 at 1PM, Tristan (and Michael from LiteSpeed) will be hosting a cPanel Lab focused on setting up LiteSpeed with different PHP modes (and WordPress). Each participant will have access to a VPS with LSWS and Apache so they can learn by doing. Make sure you get there on time because the lab is only open to 20 participants and we will be holding a drawing for a free one year LiteSpeed Web Server license at the end of the lab.
Meet Us at cPanel Conference
We'd love to meet both current and potential users at the conference. If you're going to be in Houston for cPanel Conference, send us an email and we will set up a meeting.
---