LiteSpeed Cache for WordPress (Beta) Receives Great Early Feedback!
Outperforming ZenCache While Still In Beta! We are still collecting feedback on LiteSpeed Cache for WordPress (Beta), however we are very pleased to announce that initial results have been very positive, showing a large decrease in load times over other currently available caching software.

One client even performed a benchmark comparing LiteSpeed Cache for WordPress to ZenCache, one of the most popular and highly-rated WordPress caching plugins: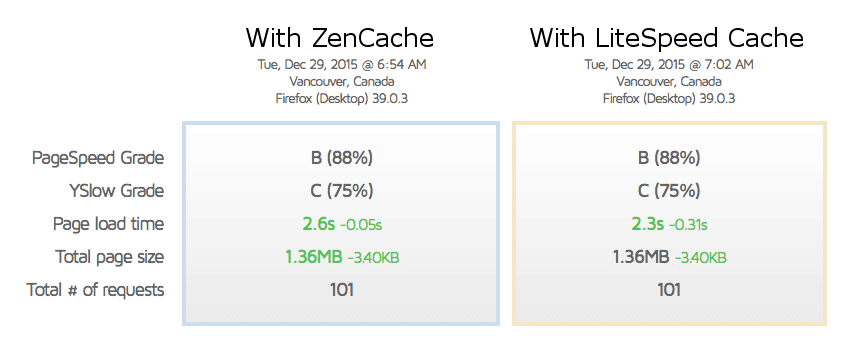 During these tests, LSCWP performed 13-25% faster than ZenCache! Now that's fast!
While we don't have an official release date set, the beta testing is nearing its conclusion. If you're interested in helping with the testing, there's still time!
Download LSCWP Plugin (Requires LSWS 5.0.10+)
LSCWP Installation Guide
To provide us with any bug reports, feedback, or suggestions, email us at info@litespeedtech.com.
---