WordPress Wednesday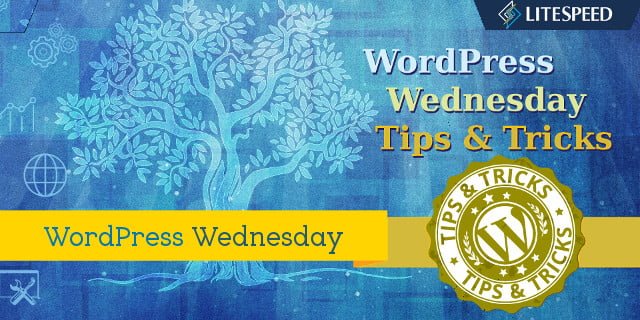 We here at LiteSpeed are thrilled that, as of this writing, there are currently more than 70,000 active installs of our WordPress plugin. That's a lot of super speedy blogs! And that number is growing.
With so many of you out there using LiteSpeed Cache, we thought it might be fun to start a weekly blog series full of tips and tricks for getting the most out of our plugin.
From troubleshooting and fine-tuning your configuration, to playing nicely with other plugins, we've already got a great little list of topic ideas assembled.
That said, we invite you to suggest some of your own ideas for WordPress Wednesday. What would you like to know? Leave us a comment!
Don't forget to meet us back here next week for the first installment, or subscribe to the WordPress Wednesday RSS feed.
---