LiteSpeed Cache Module, Now Available for PrestaShop!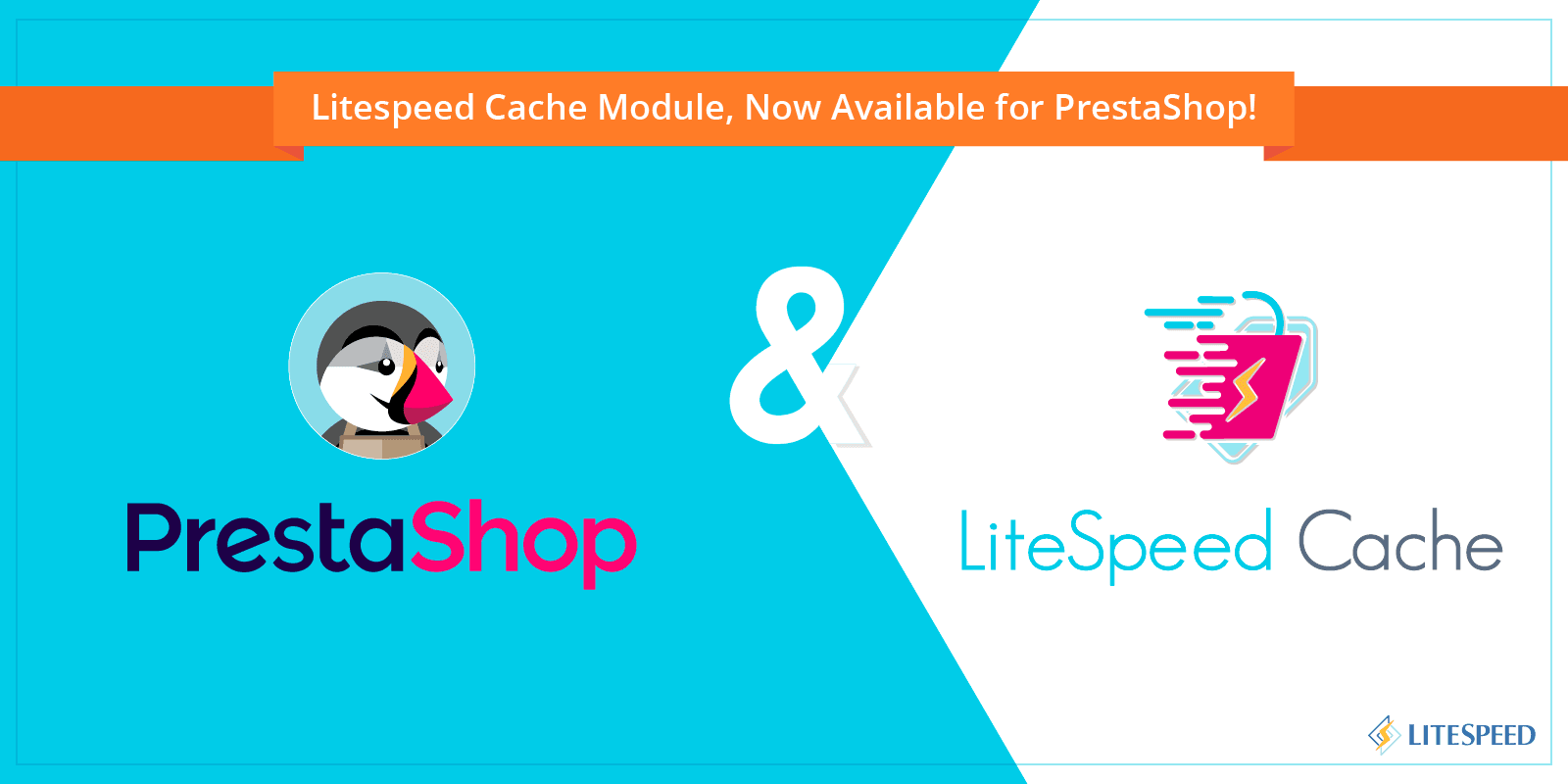 PrestaShop owners, we have some exciting news for you: There's a new PrestaShop Cache Module in town. The LiteSpeed Cache for PrestaShop module is now available!
LSCPS communicates with LiteSpeed Web Server and LSCache to save and serve static copies of dynamic web pages, greatly reducing your shop's page-load time.
Here are a few of the things LSCache for PrestaShop can do:
Like its Magento, WordPress, and XenForo siblings before it, LSCPS utilizes the super-fast caching capabilities that are built directly into LiteSpeed Web Server. This is different from other PrestaShop cache modules which must invoke potentially-resource-intensive PHP in order to function.
LiteSpeed's PrestaShop cache module automatically caches the following pages with a GET request (including AJAX GET): Home, Categories, Products, CMS, New products, Best sales, Suppliers, Manufacturers, Prices drop, Sitemap.
User information can be cached privately via ESI blocks and auto purged when the information changes. Support for cart and account sign in are built in. That means that when a logged-in user visits a product page, the product page is served from cache too.
Other third-party modules that contain private information can be easily added.
Updates in the shop admin area automatically trigger a purge of any related pages in the cache.
The cache can be manually flushed from within the PrestaShop admin.
LSCPS supports multiple stores, multi-language, multi-currency, geolocation, and mobile view.
Separate page copies may be cached for different logged-in user groups.
This module is for PrestaShop 1.6 and 1.7, and has been tested with the latest version (1.7.2). LiteSpeed Web Server or LiteSpeed Web ADC is required. LSCPS is compatible with CloudFlare and other CDNs.
LiteSpeed Cache for PrestaShop is open source and free for our promotional period!
As always, but especially with this initial release, your help and feedback are important! Download the latest version via our wiki or github, and then post on our forum to let us know your thoughts, or share any problems you might encounter.
---