The Best WordPress Cache Plugin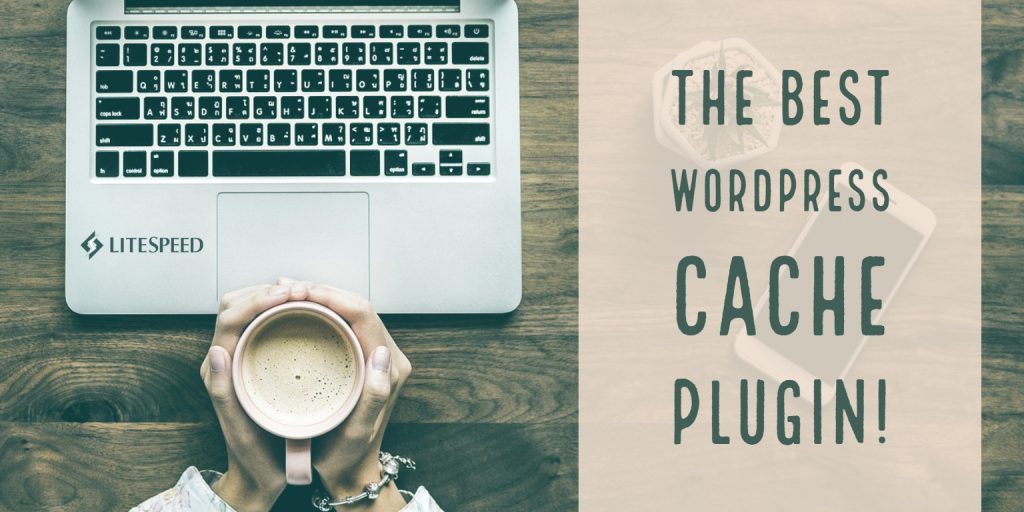 You've heard that caching your website is a good idea, but there are so many cache plugins in the WordPress Plugin Directory, it can be overwhelming to choose. So, how can you figure out which is the best WordPress cache plugin? First it helps to understand a few basic concepts, namely, what is a cache, and why is caching important for WordPress?
What is a Cache?
A cache provides a way for you to retrieve content faster than it would be to retrieve it directly from the original source. Imagine that you had a cache of freshly baked brownies. It is much faster for your visitors to get a delicious treat from your brownie cache than for them to go to the original source (i.e. your kitchen), where they would have to wait for the ingredients to be assembled, baked, and cooled before they could take a bite.
Not only might your visitors get impatient waiting for your brownies to be baked from scratch, but they might decide to visit your competitor, who always has a nice warm cache of brownies available with no wait.
It's the same with your website. It's far better to have the content already assembled and sitting in a cache ready-to-serve, than it is to make your visitors wait for it to be generated from scratch.
Why is Caching Important for WordPress?
WordPress sites benefit greatly from caching. Every page on your WP site is built with PHP. The HTML pages that make up your website don't exist anywhere in the file system. Instead, they are constructed on-demand, through PHP, and then served to the visitor as HTML. Much like baking brownies from scratch, this is a resource-intensive process. And so, it is in a WordPress site owner's best interest to cache pages after they are generated. A warm cache means that content is served to visitors quickly upon request. There's no waiting around for PHP to do its thing, and a much smaller chance that visitors will get impatient and leave!
What is the Best WordPress Cache Plugin?
When it comes to choosing a cache plugin for your WordPress site, you have a lot of choices. But not all cache plugins are created equal.
For best results, you want a caching solution that can efficiently and intelligently manage your site's cache, while also providing an impressive suite of optimization features. Better yet, it should do all of those things and be free.
LiteSpeed Cache for WordPress ticks all of those boxes.
LiteSpeed Cache is an Efficient Cache
Unlike other plugins, the caching functions in the LiteSpeed Cache plugin are executed at the server level. This is why LiteSpeed Web Server is required. The plugin's function is to communicate with the server's cache engine. It doesn't actually execute any of the caching tasks, and the cache files themselves are not stored within the WordPress file structure.
The LiteSpeed Cache plugin for WordPress communicates directly with LiteSpeed Web Server to store static copies of dynamically-generated web pages. There is no middle layer, and no need to invoke PHP.
This translates into superior performance and a faster experience for your users (as our benchmarks can attest). Speed is important, both in terms of your site's search rank (SEO), and your visitors' short attention spans.
LiteSpeed Cache is an Intelligent Cache
Because the cache is integrated into the server, LSCache can remember things about the cache entries that other plugins cannot. It can analyze dependencies. It can utilize tags to manage the smart purging of the cache. And it can use vary cookies to serve multiple versions of generated content based on user agent, geography, currency, and more.
Through its tight integration with the server, LiteSpeed Cache provides powerful cache management tools that are simply not possible for the other plugins to replicate.
What does this mean for your website?
For one thing, it means that LiteSpeed knows precisely which pages to purge from the cache when you edit or create content. For example, if you publish a new blog post with the category cameras and the tags canon and dslr, then LiteSpeed knows that
yoursite.com/category/cameras,
yoursite.com/tag/canon, and
yoursite.com/tag/dslr
are no longer fresh in the cache. LiteSpeed purges those pages automatically, ensuring that content on yoursite.com will always be up-to-date for visitors.
You can keep your site cached for a nice long time, confident that individual pages will automatically be purged when necessary. Other cache plugins can't do this as precisely. They either purge too few pages or too many.
LiteSpeed Cache Includes a Suite of Premium Optimization Features
Caching is essential, but it's not the only optimization you should use on your WordPress site. For a fast site that ranks well in search and delivers a pleasant experience to your visitors, you should consider implementing as much of the following as possible:
Image Optimization
Asynchronous CSS
Critical CSS Generation
WebP Images
Lazy Load for Images
Minify and Combine for CSS and JavaScript
Deferred Load for JavaScript
LiteSpeed Cache comes with all of these optimization features and many more. Here is the complete list.
LiteSpeed Cache is FREE
The plugin itself is 100% free, and always will be. The required server may be free, depending on your needs.
If you don't really know much about web servers, you'll want to read Get LiteSpeed Web Server, which provides a tool to check which web server you currently are using, and then shows you where to find a hosting provider that offers LiteSpeed, if you need one.
On the other hand, if you know your way around managing a web server, you can get LiteSpeed Web Server Enterprise on your site for free, if your needs are simple. The Free Starter License is available for single-domain use.
Those with more than one domain, or those who are considering becoming a LiteSpeed hosting provider will want one of the more robust licenses, ranging in price from $10/month to $96/month. A 15-day free trial is available. You can get all of the details about the available licenses on our pricing page.
And of course, you are always welcome to download a copy of OpenLiteSpeed, the free, open source version of LiteSpeed Web Server.
Try the Best WordPress Cache Plugin Today!
Have we convinced you to take LiteSpeed Cache for a spin?
Want to better understand caching in WordPress? See Caching 101 for an in-depth discussion of caching WordPress in general, and LiteSpeed Caching 101 for more about LiteSpeed-specific caching.
---