Learning How LiteSpeed Can Help You and Your Customers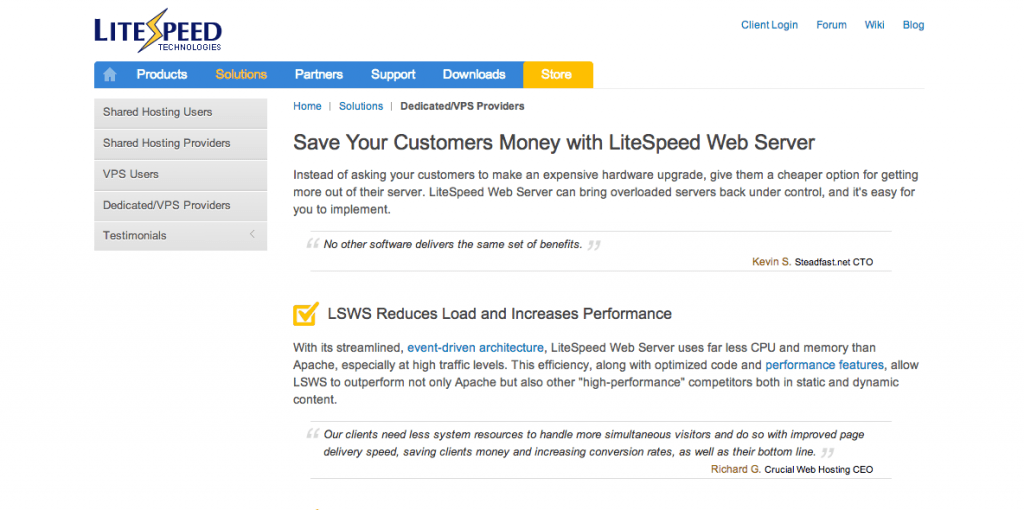 At the very end of last month, LiteSpeed released a new, improved site. One of our favorite features on the new site is the Solutions section. In this section, we tried to explain succinctly and simply  how LiteSpeed Web Server can help different people in different situations. The Solutions section is broken into four perspectives on web hosting: shared hosting users, shared hosting providers, VPS/dedicated server users, and VPS/dedicated server providers. We hope that this will help hosting providers educate their customers about LSWS and help hosting users decide whether they need LiteSpeed.
We're going to keep up a steady stream on new content and information for the site — benchmarks, new solutions perspectives for different users (like Magento users or game servers), an improved partners sections with more detailed breakdown by specialty and region. Let us know if there's anything you would like to see.
---