1st LiteSpeed Case Study: LiteSpeed Cuts Load on High-Traffic WordPress Sites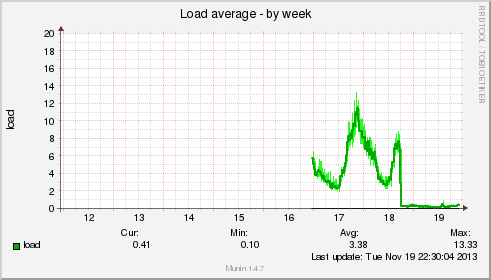 Our first LiteSpeed Web Server case study shows LSWS cutting load on two high-traffic WordPress sites — from over 10 to under 1!
The Case Study
The article follows SigmaWeb, a medium-sized Greek host, as they switch two popular WordPress sites from Apache to LiteSpeed Web Server. The switch takes minutes and the results are startling. (See the graph above.)
Read the case study and see the LiteSpeed difference!
1st in a Series
We plan to release numerous case studies to cover the many real-life uses of LiteSpeed Web Server. Our next case study will show LSWS speeding up a huge XenForo forum. We'll do our best to keep finding examples. Let us know what scenarios you would like to see and we'll search for them.
Why haven't you tried LiteSpeed? Read about all the LiteSpeed advantages over nginx and Apache in the solutions section of our website.
---