LiteSpeed Speeds Up XenForo in New Case Study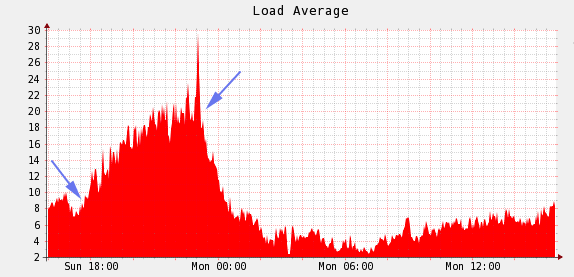 Our second case study shows LiteSpeed Web Server greatly improving page speeds on a huge XenForo site.
The Case Study
This case study follows the optimization of ForoMTB, Spain's largest mountain biking forum. Even after optimizing Apache + nginx as a reverse proxy, xCache, and MySQL, LiteSpeed causes a huge difference in load (see graph above) and page load times, knocking page waits down from 30 seconds to under 1 second! And, using the Plesk extension, the switch only takes minutes.
Read the case study and see the results for yourself.
The Difference
This and the previous case study show the importance of having an event-driven backend. While nginx as a reverse proxy can help with static content, to get really improved speeds with your web applications, you need an all-in-one solution. With our control panel plugins, no web server makes it easier to upgrade site speed than LiteSpeed.
Future Studies
We're very interested in what situations you'd like to see LiteSpeed tackle. While we're limited by what our users present us with, we'd be happy to search out certain environments if you have a request. Let us know in the comments section.
---