Pioneering HTTP/2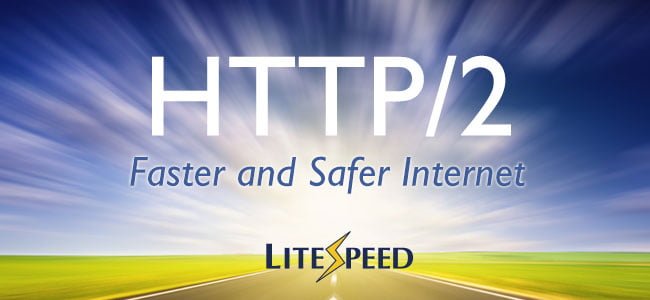 At LiteSpeed Technologies we are always striving to incorporate the newest and best cutting-edge technologies into our family of web servers. This of course extends to the new HTTP/2 network protocol standard (published May 2015). We are proud to have been ahead of the curve in this by providing HTTP/2 support as early as January 23rd for OpenLiteSpeed and April 17th for our Enterprise edition. Apache does not yet have a production quality HTTP/2 module while NGINX's HTTP/2 support will not be available in 2015.

According to W3Techs, HTTP/2 is now used by 0.4% of all websites (as of 07/14/15), almost double the 0.24% seen at the beginning of the month, and by 7.5% of the top 1,000 websites.
LiteSpeed is currently used by 2.2% of all websites with 19.5% of sites running on LiteSpeed also supporting HTTP/2. This might seem like a low percentage at first but in actuality, 97.8% of all HTTP/2 supporting sites are using some form of LiteSpeed Web Server (as of 07/14/15), making us the premier choice for those interested in a faster and safer Web using HTTP/2. And what most site owners don't realize is that it is both quick and easy to set your site up to use HTTP/2. It is as simple as enabling HTTPS on your site and upgrade to LiteSpeed Web Server 5.0+ (or OLS 1.3+) to begin taking advantage of all the benefits that HTTP/2 can bring.
A good example of these benefits can be seen in users of our LiteMage extension for Magento sites. The Magento back-end (Admin Panel) is handled through a normally much slower HTTPS connection to provide security. With HTTP/2 enabled, our users have reported a noticeable increase in the speed of the Magento Admin Panel. Not only that, but while previously impossible due to slowdown, HTTP/2 now makes it viable to secure your entire store front-end using a combination of HTTPS and LiteMage Cache.
For more information on HTTP/2, check out our Everything You Need To Know About HTTP/2 page.
---