LiteSpeed Cache and WPML now Compatible!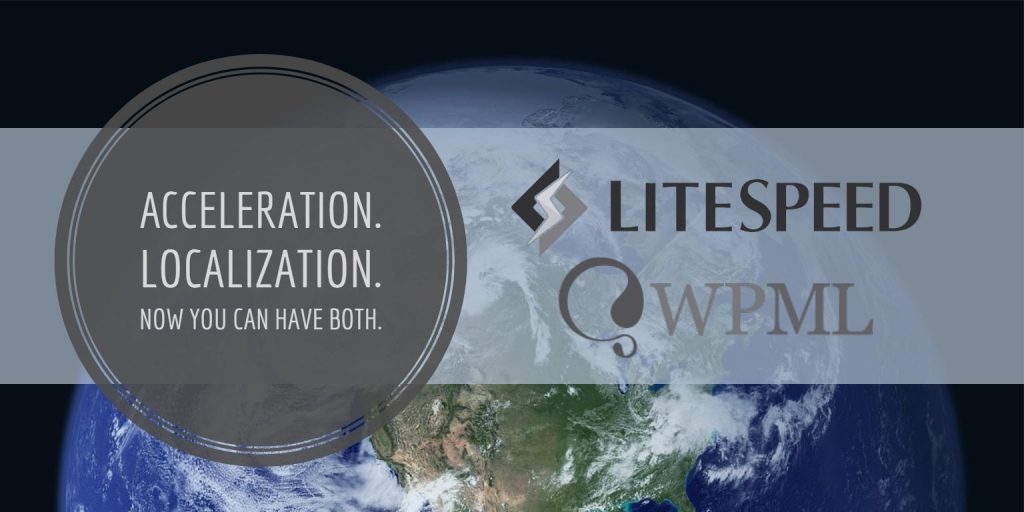 We are pleased to announce LiteSpeed Cache for WordPress is now compatible with WPML, the WordPress Multilingual Plugin!
This is good news for our global audience, many of whom speak and write in multiple languages. No longer do you need to choose between reaching a wider audience and having a faster website.
WPML gives you the ability to communicate in multiple languages from a single WordPress installation. You can learn more about that at wpml.org.
LiteSpeed Cache accelerates your WordPress site through a powerful server-side cache, and a suite of additional optimization functions. Visit our website to read about all of the features, and compare LSCWP to other WP cache plugins.
The LiteSpeed Cache and WPML plugins cooperate by pairing WPML's language switcher with LiteSpeed's cache vary technology. As a result, for any given page, LSCache now stores separate copies for each page in each requested language.
This means, if your home page is available in English and Spanish, and the first visitor to the page speaks English, they will be served the English version of the page from cache. If another visitor comes along and uses the language switcher to change the content to Spanish, they will be served the Spanish copy of the page from cache.
There are no special settings required in either LSCache or WPML to make this collaboration work. It's all automatic.
If you have any questions about this, leave a comment! We're happy to help.
---