LiteSpeed Support in DirectAdmin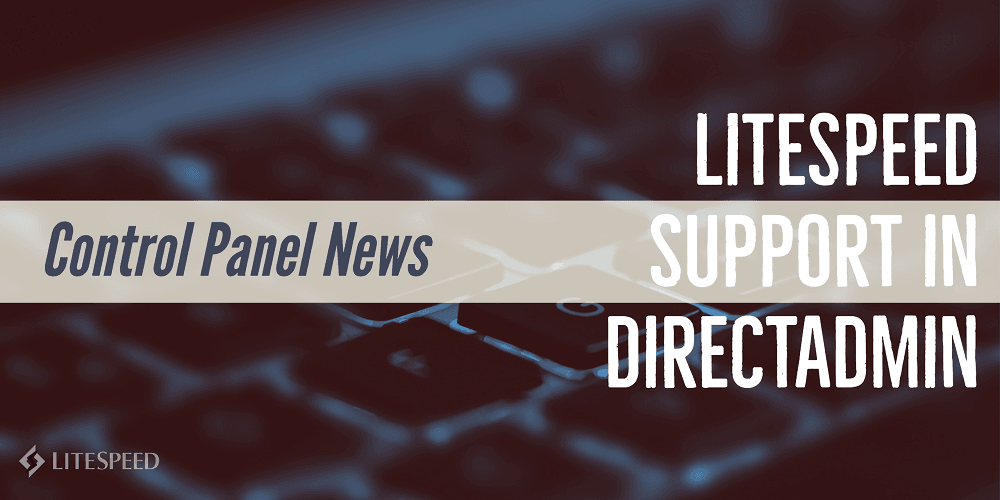 If you are a DirectAdmin user (or are looking for an alternative to your current control panel), you'll be happy to know that DirectAdmin supports both OpenLiteSpeed and LiteSpeed Web Server Enterprise.
DirectAdmin has always worked nicely with LiteSpeed Enterprise, actually, but now, as of OLS version 1.5.2, you can use your DirectAdmin control panel to manage OpenLiteSpeed as well!
And that's not the only good news. Now our popular LiteSpeed Cache Management CLI script, which was formerly only available for cPanel or Plesk users, may be used with DirectAdmin!
OpenLiteSpeed Support in DirectAdmin
DirectAdmin version 1.57 or higher, and Custom Build 2.0 are required for installation of OpenLiteSpeed. Getting started is easy. Take a look at the documentation.
Differences between OLS and LSWS in DA
The main difference between OpenLiteSpeed and LiteSpeed Enterprise is that OLS will not autodetect an update to .htaccess. OLS is most frequently used for individual sites that don't change often and it's suggested that you simply restart OLS to load any new .htaccess file.
If you are in a situation where you need to frequently update, such as a shared hosting environment, then you'll want to use LiteSpeed Enterprise.
LiteSpeed CLI Script Support in DA
You may be familiar with the LiteSpeed Cache for WordPress Management CLI tool. Previously, it was only available for cPanel and Plesk, but now we are happy to include DirectAdmin support, too. This script allows you to execute basic cache management actions through the terminal or a cron job.
Batch install and enable LSCache on all of the WordPress installations hosted on the server, broadcast a message to all discovered installations and more. Please see our wiki for a complete list of available commands.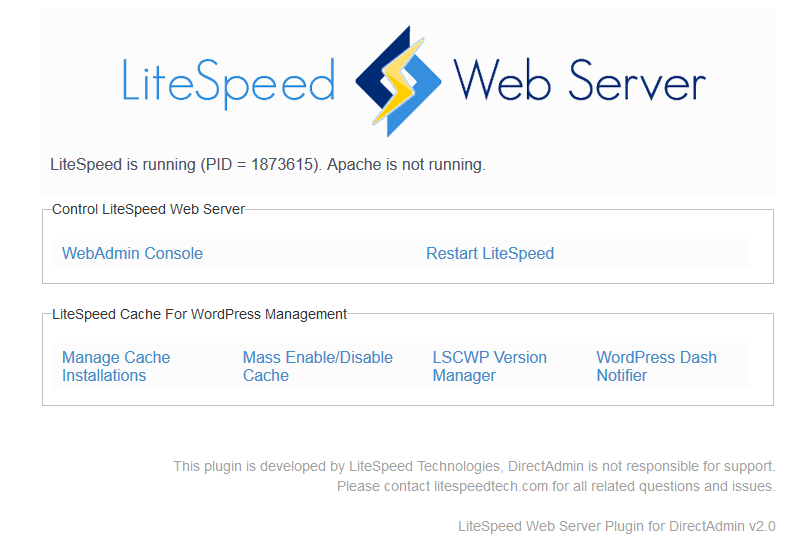 We've recently released a plugin with a GUI for this functionality. You can download that here.
LiteSpeed and DirectAdmin
We demonstrate how to set up LiteSpeed Enterprise on DirectAdmin in this video:
For more information, please see our documentation:
---