Looking Back at 2019 and Ahead to 2020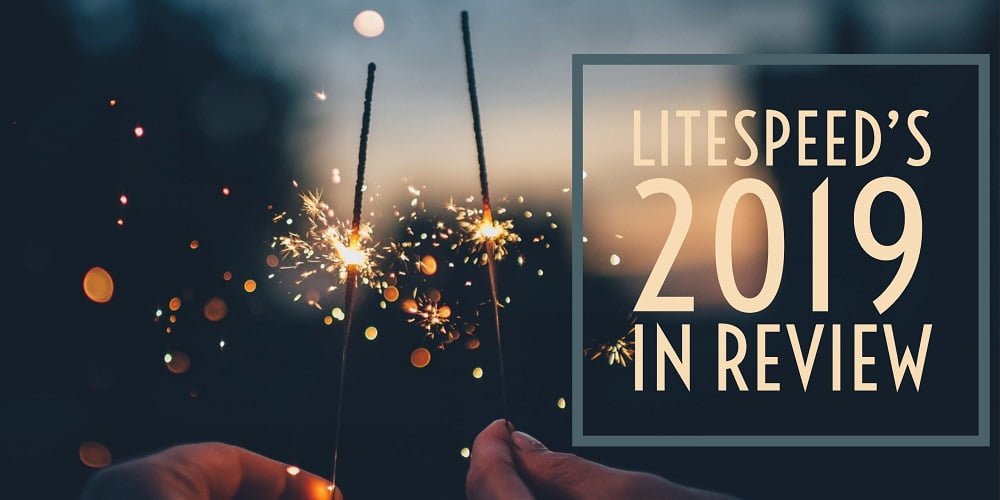 Happy New Year!
LiteSpeed 2019 in Review
Last year was a great year for the LiteSpeed community. We'd like to take a second and recap some of our proudest achievements of 2019.
QUIC.cloud
We released our brand new CDN service, and thanks to all of you, it has grown immensely while still in beta. If you haven't tried it yet, what are you waiting for? If you need assistance, let us know and we will be happy to help you get it set up.
Open Source LSQUIC
LSQUIC, our open source QUIC and HTTP/3 library, was made available to those looking to implement QUIC or HTTP/3 in their own client and server projects. LSQUIC currently supports QUIC versions Q039, Q043, Q046, Q050, ID-23, and ID-24. Support for newer versions is routinely added soon after they are released.
http3check.net
Our new online tool is designed to be a simple way for you to check any URL for HTTP/3 and QUIC support. Give it a try!
Jelastic Partnership
This year we partnered with Jelastic, resulting in LiteSpeed availability within the Jelastic PaaS service. We expect this partnership to grow and be mutually beneficial for both the Jelastic and LiteSpeed communities.
Cloud Images
LiteSpeed is now more available and more convenient, with our new cloud images. OpenLiteSpeed is bundled with software such as WordPress, CyberPanel, or NodeJS, and can be installed in one click from Digital Ocean, Amazon Web Services, Google Cloud Platform, Azure, Linode, and Vulture!
IETF HTTP/3 Support
As the IETF has worked towards finalizing the HTTP/3 protocol, LiteSpeed has kept up the pace, updating our HTTP/3 implementation with every new version.
LSQUIC FLOSS Weekly
We were featured on our first ever podcast, FLOSS Weekly. It was a great opportunity to spread the word about LiteSpeed to thousands of listeners. If you have a podcast and are interested in hosting LiteSpeed as a guest please let us know!
DirectAdmin and Plesk Plugins
The LiteSpeed server and WordPress cache management features enjoyed by users of our WHM/cPanel control panel plugins are now available in our DirectAdmin and Plesk plugins!
AND LASTLY…
LiteSpeed was named Web Server of the Year 2019 by W3Techs! Thanks to all of you, LiteSpeed was the fastest growing web server in 2019, so let's aim to keep that title in 2020.
Looking Forward to 2020
This year we have a lot of cool plans, but we also value your input and are always happy to hear your suggestions!
As of now, our main goals are to:
Release LSCWP 3.0
Expand QUIC.cloud and remove its beta title
Achieve HTTP/3 standardization
Happy New Year!
---