Until Next Time!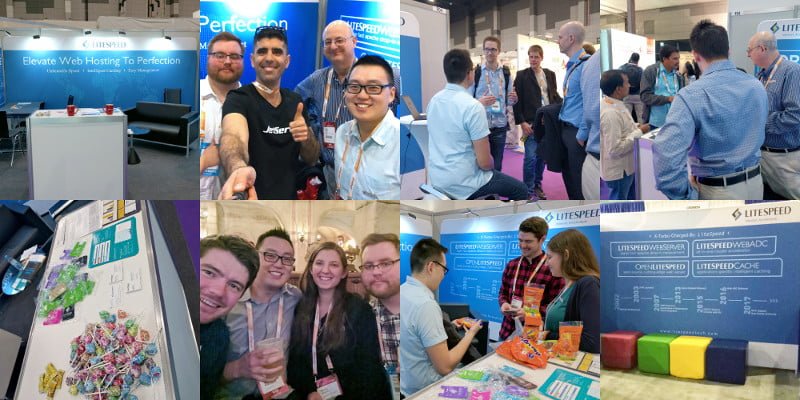 And just like that, they're over: two wonderful weeks at two amazing conferences! We here at LiteSpeed Technologies, Inc. had a great time at WHD.global 2017 and HostingCon Global. Over these past two weeks we exchanged tons of business cards, ate a lot of great food, and got loads of free stuff. We loved getting the opportunity to meet so many like-minded professionals in the hosting industry, learning about so many other businesses, and catching up with old friends.
If you stopped by our booth at either conference, we want to say thank you for taking the time to speak with us (and we really hope you enjoyed the free swag).
In case you didn't have the opportunity to stop by our booth, let me fill you in on the current promotion we are running:
If you fill out our form in the next 30 days, we are offering FREE migration assistance with our free trial.
We plan to make an already simple transition even more seamless, so you can give our product a try without the need to set it up yourself!
We also would like to give a huge thank you to everyone who came to listen to our industry insight talk "Building High-Availability, Cache-Accelerated Cloud Hosting Platforms" at WHD.global 2017. Hopefully you enjoyed it, and, of course, learned something useful as well.
While at HostingCon, we met up with HostingAdvice to chat about everything LiteSpeed! Here is the amazing article they just published, explaining how we can help you get more out of your current infrastructure. To learn more about HostingAdvice, visit their website.
Also, check out our new LiteSpeed Technologies Facebook page!
If you want to stay up to date with all things LiteSpeed, make sure you like us on Facebook and also follow us on Twitter. If you have any pictures with us from either conference please make sure to tag us in them!
We would like to thank WHD.global 2017 and HostingCon Global for hosting such amazing conferences.
We are already looking forward to meeting all of you again at the next conference!
As always, if you have any questions, comments, or concerns, please do not hesitate to ask!
---