LiteSpeed's Plesk Extension Now Available in Plesk Extensions Catalog

Plesk users can now find LiteSpeed's Plesk Extension in the official Plesk Extensions catalog.
We're very proud to be on the forefront of Plesk compatibility and be one of only a handful of extensions in the Plesk Extension catalog. Being in the official catalog, means it only takes a couple clicks from the Parallels Plesk panel to find and install the LiteSpeed Plesk Extension.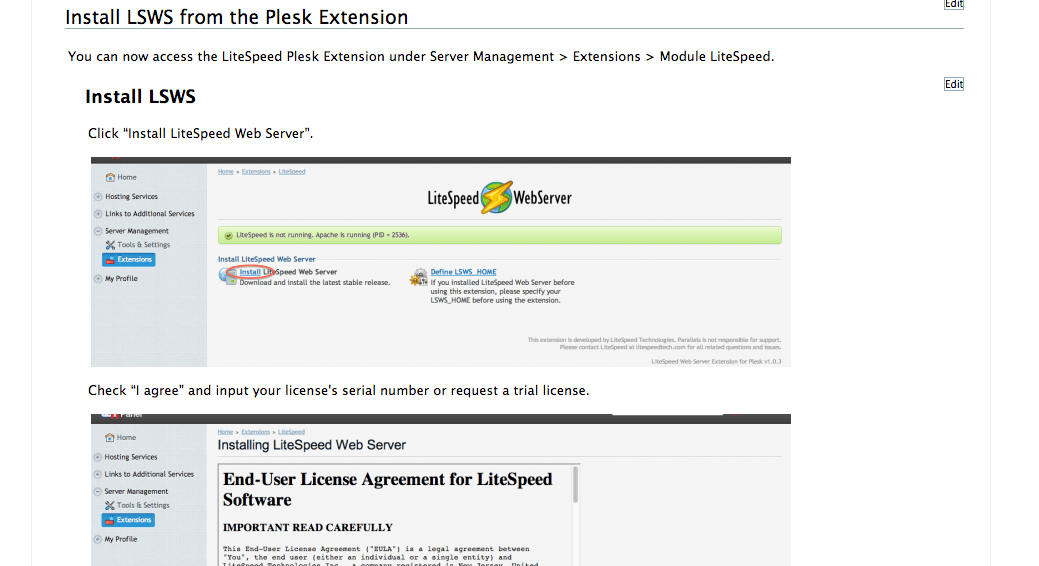 Installing LiteSpeed Web Server from Plesk
Once users have our Plesk Extension, it is easy to download and install LSWS and a trial license right from Plesk. Our Plesk installation guide (at right) takes you through the simple steps (with pictures) to do so.
With installation and setup this simple, we hope all Plesk users will give LiteSpeed Web Server a try. You will love the new life it brings to heavily loaded servers.
A Sign of Better Integration
Having the LiteSpeed Extension in the Plesk Extension catalog is just one sign of our continued collaboration with Parallels. We've been working with their developers to increase functionality and usability — the latest release of the extension supports Plesk 12 and Power User view. Plesk users can look forward to even better integration in the future.
---