Plesk Extension Update: Default PHP Build Supports All Major Web Applications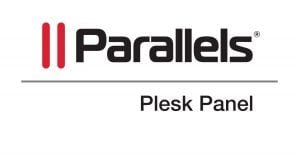 Our newest release of the LiteSpeed Plesk Extension leverages our updated LiteSpeed PHP Repository to offer CentOS users a default PHP build that supports all major web applications.
Default PHP for All Uses
We recently updated the LiteSpeed PHP Repository to contain far more packages, enough to support all commonly used web applications. One of the main goals in doing so was to be able to offer Plesk users (who may be unused to compiling PHP from source) an easy way to get PHP for LiteSpeed (with LSAPI). Now we can give Plesk users who use CentOS a very usable PHP build by default.
When a user installs LSWS from the Plesk Extension, it automatically checks the server's OS and PHP version. For CentOS users, the extension automatically installs a PHP for LSWS using the PHP version number detected on the server. This PHP build now contains all commonly used options and should support most web applications users wish to run.
Special Options
CentOS users that use rare PHP options are encouraged to use Les RPMs de Remi (Remi Repo). Remi Repo supports a vast array of PHP options and supports LiteSpeed.
Other OSs
Plesk users using OSs other than CentOS can still compile PHP using our WebAdmin Build PHP tool. Follow this guide for step-by-step instructions to compiling PHP using our WebAdmin GUI.
Try It Out!
Trying out LSWS with Plesk has never been easier. The LiteSpeed Plesk Extension can be downloaded from the official Plesk Extensions Catalog and LSWS can be installed from the Plesk Extension (with an automatic trial license). The whole process takes less than 10 minutes.
And if you have a PHP application or option that you'd like our repository to support, don't hesitate to contact us.
---